Why you should try to Talk to a Robot Online
The idea of talking to a robot online seems to be absurd, but it is a scenario that is common today. The said robot is not the typical robot that you grew up watching on your television that has mechanical arms and laser-powered guns. But rather, it is an Artificial Intelligence Program that replies to…
The idea of talking to a robot online seems to be absurd, but it is a scenario that is common today. The said robot is not the typical robot that you grew up watching on your television that has mechanical arms and laser-powered guns. But rather, it is an Artificial Intelligence Program that replies to customer chats whenever you talk to a robot online.
Additionally, these programs may substitute an actual human to perform simple and mundane tasks, most especially "chatting" or conversing through a Messaging platform online. These robots, referred to as a Chatbot, are helpful assets to any business that wants to boost their sales through online marketing. How about you? Have you tried to talk to a robot online?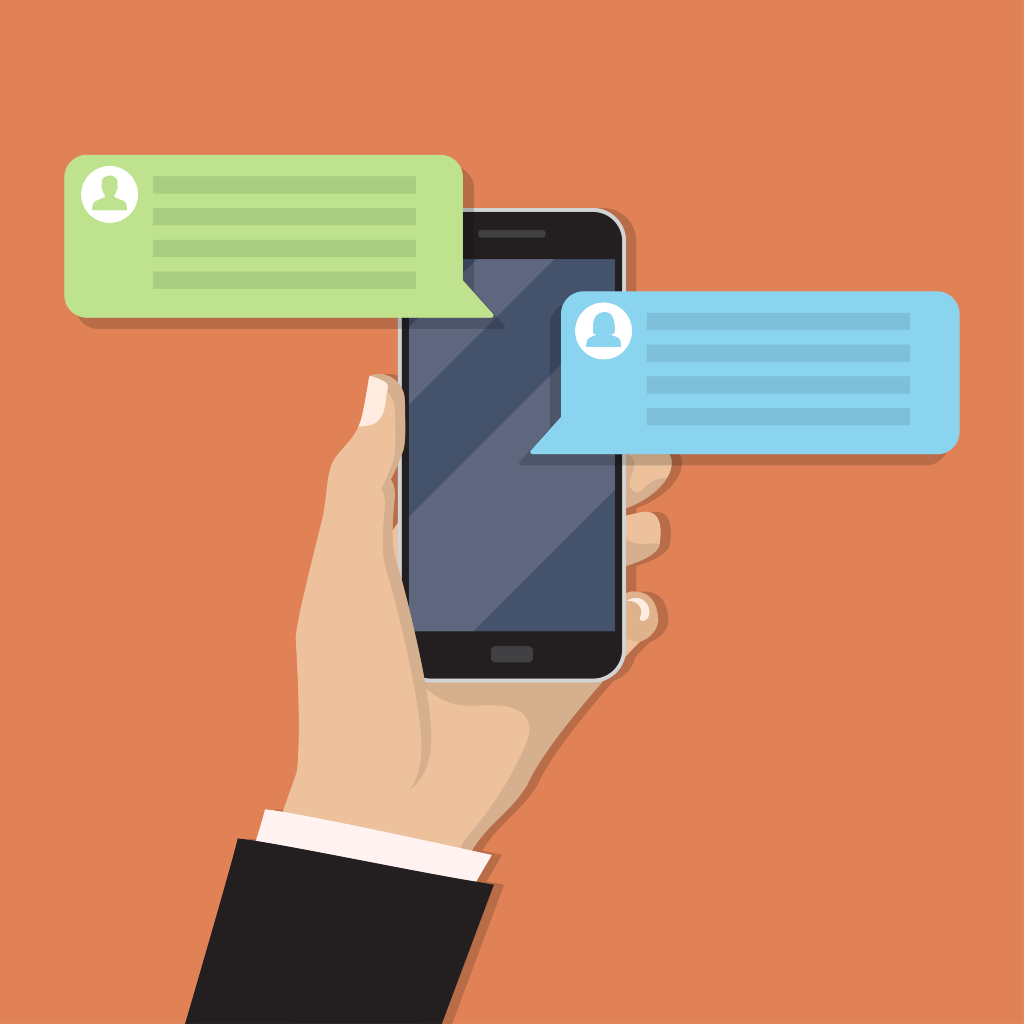 Chatting is the most used form of communicating online. It refers to the conversation between two or more parties over the Internet through a messaging platform. In fact, most chat messages are relatively shorter than a business mail's format making using it easier and more convenient. When you talk to a robot online, this will also be much easier. One of the most popular Messaging platforms is Facebook Messenger.
What is Facebook Messenger?
Nowadays, social media became a big part of our lives. Since it became popular, it has been on the rise. Additionally, it revolutionized communicating from interacting with people from anywhere to spreading news and information. Millennials are the generation with the highest use of social media platforms due to their computer literacy and the availability of the Internet. Social Media Websites are the most visited websites on the Internet. It is unavoidable, very powerful, and will also probably stay with us for a very long time.
Facebook is one of the major Social Media platforms that exist today. As of 2019, Facebook has a staggering 2.38 billion monthly users, the highest among all social media platforms. Almost every person that lives in a technologically capable area is registered to its database. Also, you can talk to a robot online through this messaging application. Everyone you know probably has a Facebook profile and not having one could mean that you are missing out. One could say that a day is not without visiting Facebook.
More about Facebook
Facebook developed a standalone messaging app for mobile devices so that its users can communicate more efficiently and conveniently using their mobile phone. It is free to download and is called "Facebook Messenger." Its main purpose is for instant messaging. In addition, it also has multimedia sharing feature, including sending and receiving pictures, videos, and voice mails. It also has a voice and video call feature.
Facebook Messenger alone has a staggering 1.3 Billion active users and is on its way to being the biggest communication platform by the number of active users. This large number of users poses as an opportunity for companies to integrate this platform to their existing business plan to boost the number of their customers. Businesses use Chatbots to help them accomplish the tasks that may be too much for an actual human being due to a large number of messages to reply to and people to reach out to.
Let your customers talk to a robot online
Nowadays, many industries have realized a Chatbot's potential in boosting the business. Chatbots are becoming more and more popular amongst businesses because it is new and effective in boosting business awareness and profits. It is considered to be an essential part of a business' marketing strategy and is recognized as a wise investment. Adapting it to various services and its network will allow them to participate in multiple platforms that will enhance customer services and its efficiency. These are some reasons why a Chatbot is a good investment:
Familiar Communication Channel
Chatting is a very common form of communication. Its convenience made it the preferred channel. Many people are familiar with this technology making chat-based marketing by chatbot somewhat recognizable.
1. Excellent User Experience
Smart Chatbots communicate in a natural way. Having conversations with it feels as if you are talking to a friend or a co-worker.
2. Less hassle for Customers
No more waiting time with a Chatbot. It can also provide the customer with large amounts of data very quickly.
3. Customer Relevance
A Chatbot can filter the most relevant information to be delivered to the customer because delivering too much-unneeded information can overwhelm a user.
4. A New Feel
The number of app downloads and its usage time is gradually decreasing annually except for the Messaging apps. A Chatbot offers a more promising approach as users are attracted to its newness and convenience because it is integrated into a Messaging app.
Types of Chatbot
Businesses use Chatbots in different ways. A simple task can be done by a simpler bot but a complex task needs a higher level of intelligence. These are the types of Chatbots available today:
Basic Chatbot
Automated interaction with a customer is amazing. A customer that feels cared-about is more likely to avail services offered or shop more products. Basic-level bots can provide customers with answers to simple questions like directions, store location, product information, operating hours, order status, and much more basic information.
High-level Chatbot for Transactions
Customers are more satisfied when they don't have to leave the Chatbot messaging platform when making a purchase. This type of chatbot has the ability to remember past interactions to provide a more effective service.
Intelligent Chatbot
An intelligent Chatbot is very similar to a high-level Chatbot, except it offers more personalized services. It produces specific solutions and is popular in marketing and sales as they help convert leads to customers due to its automated processes.
Talk to a robot online
Although bot technology is not new to us, Artificial Intelligence advancements and improving machine-learning are just starting to fuel interests from developers from Silicon Valley. They have integrated Natural Language Processing that imitates human conversation and interaction, which creates a more human and natural tone. A Chatbot is considered smart when:
It understands the requested context properly. To better understand a context, it needs to consider several elements such as day, time, tone, data, sentence structure, and conversation history.
Chatbot generates a coherent response based on its understanding of the context. In addition, it analyzes the sentence's intent and composes a response relevant to the said intent.
It has consistency in its tone and style, making it more like an actual human.
It learns from its past experiences. A smart Chatbot will not repeat a previously asked question whenever a customer is trying to communicate. An actual human continues their last conversation so a Chatbot should never break a conversation's flow. It will improve the quality of talking to customers and provide quality responses with its learning ability.
Is Chatbot Beneficial?
Over recent years, businesses are becoming more interested in chatbots because of the services it offers. Their ability to perform time-consuming tasks is the main reason behind it. Statistics show that customers prefer messaging a certain business than contacting them via email or telephone. Businesses that communicate with their customers are more preferred than businesses that do not making the use of a bot an essential aspect to boost their profit. In addition to this, people that prefer to talk to a robot online continues to increase. Having said that, these are some benefits of using a Chatbot for your business:
Improved Customer Service
Through automated messaging, a Chatbot can answer a customer's questions. By providing answers to a customer's query, customers can quickly and easily decide if they want to avail your offered service or product. By giving quick responses, chances of the customer finding an alternative are reduced.
Brand Awareness
Bots are used to promote a business' services and products. It also promotes brand awareness by emphasizing the brand it represents in a way that appeals to the target audience, making them more interested in the offered products and services.
Higher Page Visits
A Chatbot may persuade customers to visit the company's page, thus yielding a higher possibility of a customer availing a service or a product.
24/7 Online
A Chatbot is always online. Because it is automated, messaging it anytime will always have a corresponding response.
Cheaper
The cost of investing in a Chatbot is way cheaper than hiring an actual human being for customer service purposes.
A Chatbot that helps
Chatbots may be the best thing that can happen to your company. You can let your customers talk to a robot online, and then talk to a real human operator if they want to. It is very reasonable to choose the best chatbot available to help your business grow. We at Herobot will be your partners in creating your desired chatbot. Our experts will provide you with top quality products and services that will be your key to success. Visit our website at herobot.app or call us at +1 416 623 8882 for more details about our services.