At Your Service: The Setlist of The Most Intelligent Chatbot Today
How do we define intelligence? This might be easy to answer but for the technological aspect, it is kind of mind-boggling. This thing same goes to the most intelligent chatbot. There is a wide array of written articles about this advanced automation. This more often appears to be called "intelligent." How? A chatbot is considered…
How do we define intelligence? This might be easy to answer but for the technological aspect, it is kind of mind-boggling. This thing same goes to the most intelligent chatbot.
There is a wide array of written articles about this advanced automation. This more often appears to be called "intelligent." How? A chatbot is considered to have that such characteristics if it's fully aware of its surroundings and user's needs. Such intelligence provides the chatbot the capacity to handle an immediate conversation with serenity.
So, here are the essentials you need to know about a great chatbot.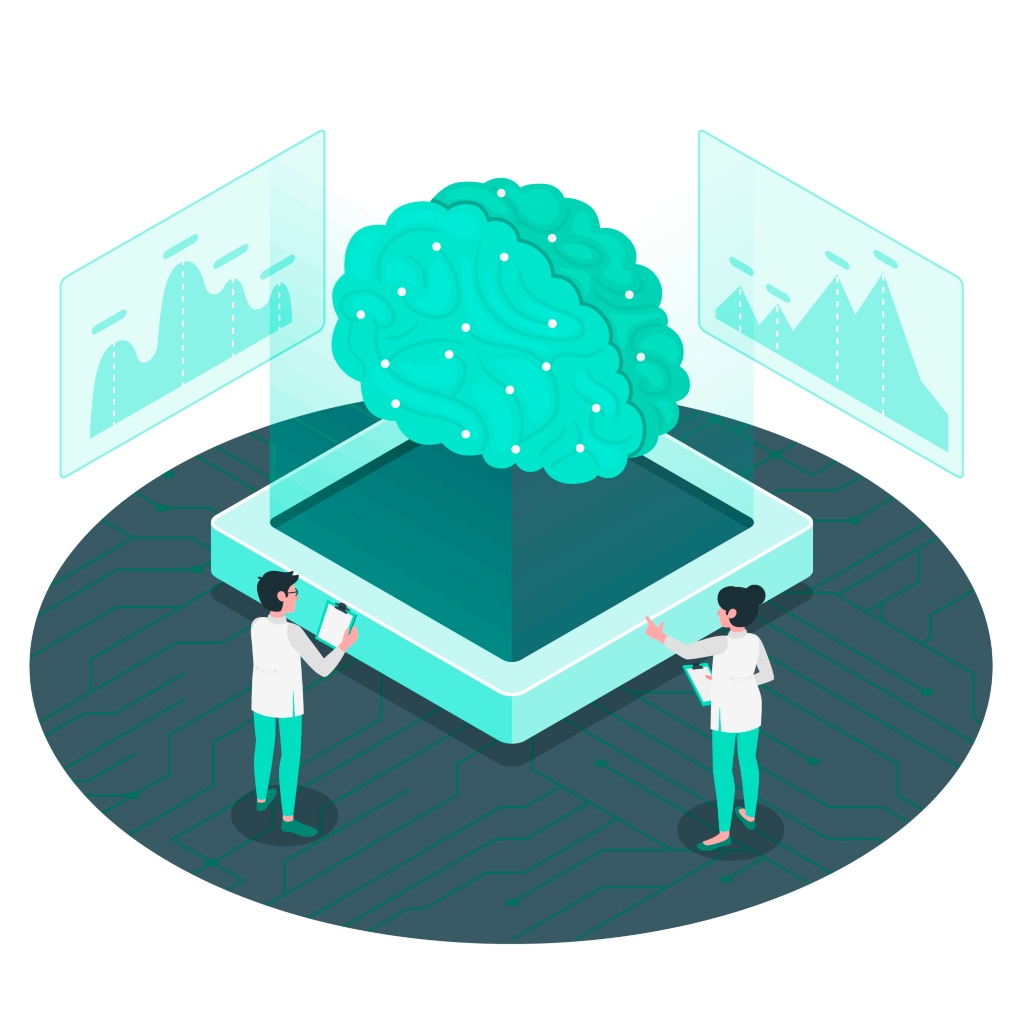 Things to Know in Considering the most Intelligent Chatbot
If you're looking for a conversation partner just like the chatbot, then this might be your lucky day. Imagine how big it can help you to have a customer service assistant or anyone to chat with a piece of software. But, see for yourself.
Without further ado, here are the things to consider in having the most intelligent chatbot.
1. Visual, speech and emotion recognition
An intelligent chatbot should have special characteristics such as optical, speech, and emotion recognition. Just imagine talking to someone through capturing, recording, or sharing photos, videos, and voice messages; there's no need to wait for responses. Thus, bots will be the one to answer you right away.
With image and speech recognition, users enable to receive instant automated replies. If you are to create a bot, you need to consider the services you would like them to offer. And if it also comes with an emotion recognition interface, then it can be an impressive feature.
In order to apply the image and speech recognition, you need to try different services, namely IBM's Watson and Microsoft Cognitive Services. These above-mentioned services are one of the most known for intelligent chatbot due to its large contributions in the tech industry.
However, if you're still seeking for emotional recognition, you can use it up for now. Although it's still going through the continuous process in advancement, still it's applicable to every developing application. Therefore, you may also use such just like Affective and Visage Technologies.
2. Self-Thought Learning Ability
This feature is much unlike visual, speech, and emotion recognition. Usually, these bots are made with initial input training from the users itself. Though, when it comes to self-thought learning; it becomes more difficult as they are actively learning from their inputs.
An example of it is the Xiaoice. It is an artificial software system in WeChat in collaboration with Microsoft. Most of the Chinese community considered it more than just a typical virtual agent. Also, it incorporates real-time response which relies on the input messages.
3. Consistency
A consistent conversation is one of the important things users consider to have effective communication. The same way goes to intelligent chatbots.
There might have some issues since there are some simple chatbots made with hard-coded logic that has consistent conversation flow. Yet, it may only be possible in tapered topics. The saga continues as to when the conversation steps out its range, bots become adequate responders.
4. Memory
An excellent chatbot must have a great memory. Just imagine having an awkward conversation with a friend, when he or she doesn't know what you are talking about. Kind of frustrating and disappointing, right? It might not be different with chatbots since we agreed on treating them of being exceptional partners.
5. Express emotions
An emotional response is somewhat utterly intricate. Even though emotional recognition is quite a real stuff today, its expression is still in the other corner. It's the field where it needs further advancements, which remains unclear how enough this intelligent chatbot can be intimate as much as real humans do.
However, here are its purposes in fulfilling the emotional response-ability:
To identify the prime concerns within its development; and
Assessing contemporary options.
On the latter part, more bots become effective conversers by choosing the correct language. As of today authenticity, lightness and naturalness are shown. They don't sound machine-like or synthetic, which is really good for this type of technology. This will help both users and bots understand with an attachment of human feelings. Thus, it gives the users a perfect expression and emotional experience.
Most Intelligent Chatbots in the Metro
Are there some travel accommodation bots that have buttons to click and asks for queries? For some, it still exists. But as of today, more and more become more engaging with conversational, intelligent chatbots. It is so cool to have a fully built machine with a natural language processing that can comprehend every structure. Moreover, it became easier than ever to create innovative and intelligent chatbot from scratch. Hence, these bots are a bomb because it can help you and your business nurture.
So, here are the latest advancements that could be considered as one of the most intelligent chatbots in the metro.
1. Mitsuku
Mitsuku can be the most intelligent chatbot in the world. It is created by Steve Worswick through Artificial Intelligence Markup Language (AIML). Moreover, it is proven to be a four-time awardee of the Loebner Prize, a yearly contest for human-like artificial intelligence inventions.
It is claimed to be an 18-year old female generated chatbot from Leeds, England. Moreover, it has all Alice's AIML files, wherein it can acquire user-generated conversations which frequently works on progress. In addition, her intelligence is absolutely perfect due to her reasoning skills. Also, she can play games and do magic tricks as per the user's request.
2. Rose
Rose is a chatbot who handles several customer queries at the hotel named Cosmopolitan in Las Vegas. She became the virtual concierge in the said hotel.
Furthermore, it helps to have a continuous menu-based chatbot, wherein callers cans ask questions with 3 provided answers to choose from. Therefore, this new AI technology is not just a common smart algorithm, because it has the whole personality of a person. This proves that more companies, just like the said hotel, can produce voice-enabled bots, which can shoulder and manage responsibilities in customer queries.
3. Right Click
Right Click was introduced as an AI-powered chatbot for website creation. It asks such general questions needed and makes customized templates in every given answer.
One of its best features is its website builder program which is strictly related to its name – the right click. It permits users to edit their website with just a right click. Easy, right? This simplifies the whole process.
Such simplification is rare in every DIY website-builders. Some would even say that "Wordpress is hard." All problems are found on the admin panels. But with the help of this chatbot website builder, anything's possible.
4. Poncho
Poncho is a messenger-type bot which is designed to be a weather expert. But before this intelligent chatbot became a weather forecast advisor, it was an email and text service that was turned into an app; and eventually a developing bot. Moreover, it sends weather alerts twice a day with user consent.
5. Insomno Bot
This bot is for the evening people or night owls, who stays up till late at night, or even until early in the morning. As the bot's name suggests, this bot serves people who suffer from sleeping troubles. This chatbot will talk to insomniac people who have no one around to talk to. This chatbot gives amazing and astonishing responses so that the conversation is fun and will never get boring. This bot will not help you count sheep till you can sleep, or give suggestions to help you sleep. However, this bot will surely talk to you about anything.
Insomno Bot is the first intelligent chatbot in the world that is only available between 11 PM to 5 AM. Between these times, your friends may all be asleep, with their phones on silent mode. This bot provides a very human-like conversation. In addition, like someone who tries to hold a conversation in the late nights, this bot is easily distracted and tends to change the topic of the conversation into its own interest, which is perfectly suited for shy people. This bot was already featured in over 30 outlets, included in business2community.com's "3 Examples of Tech Marketing We Wish We Thought of First," and is a nominee for at shorty awards.
6. Dr. A.I
Another one of the most intelligent chatbots of today is the DR. A.I. This bot is driven by advanced AI technology. Additionally, it is reportedly trained by over 100,000 doctors and is always available to answer questions regarding health. Moreover, it will guide users to the right health care and information.
Dr. A.I. will ask you about the symptoms you are currently experiencing. The chatbot will then ask you additional questions to elaborate on the symptoms so that it can learn more about it. It will then ask users for some of their background information, then it will present you a list of possible diagnoses.
Building your own intelligent chatbot
Inspired with the examples we have presented in this article? Maybe now you are interested to build your own intelligent bot. Well, look no further, as Herobot offers tons of predesigned templates, which you can customize based on your business requirements. Visit our site by clicking this link and start creating your own bot. Someday, it may even become the most intelligent chatbot in the business world.