Free Facebook Bot: Chatbot for Effective Business
Nowadays, businesses don't only acquire traditional marketing methods and strategies; but also they use digital platforms to enhance mobile reach to potential customers. For instance, entrepreneurs now strive to make their brand work and stay on top with the help of a free Facebook bot. A free Facebook bot is a new automated mechanism built…
Nowadays, businesses don't only acquire traditional marketing methods and strategies; but also they use digital platforms to enhance mobile reach to potential customers. For instance, entrepreneurs now strive to make their brand work and stay on top with the help of a free Facebook bot.
A free Facebook bot is a new automated mechanism built by Facebook, which can be seen as one of Facebook Messenger's additional features. This is no surprise to people because Facebook garnered 2.375 billion monthly active users as of the third quarter of 2018. Moreover, 70% of its business-to-customer marketers have obtained customers via this wide social media.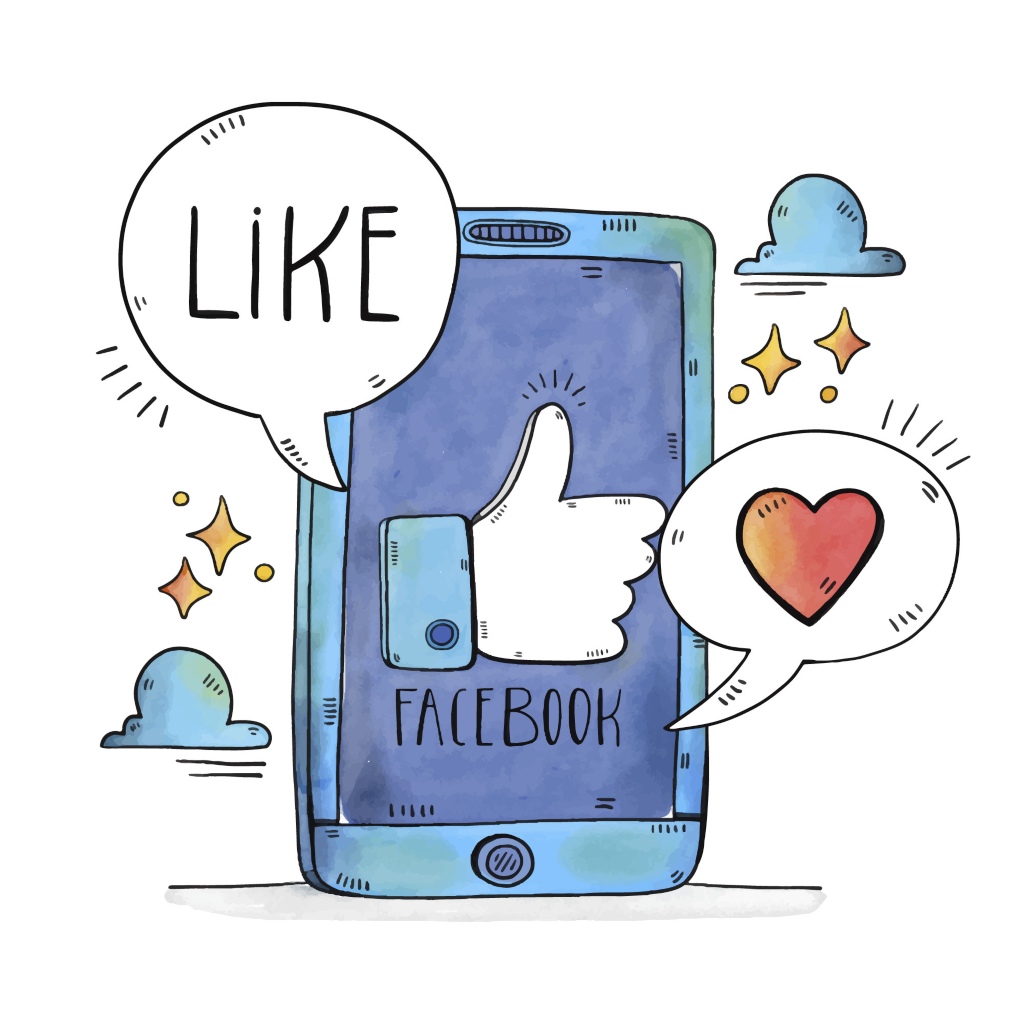 Therefore, you need a bot for your business. But before that, you need to know some brief information about this before gaining one. So, read it first.
The Evolution of Facebook Messenger
Facebook released its new instant messaging feature in April 2008, namely "Facebook Chat." While in August 2011, they have revamped the said chat feature into a standalone mobile app available in both iOS and Android ad named it "Facebook Messenger." Later, on they released its versions on Blackberry in October 2011 and Microsoft in March 2014.
As of April 2015, they launched a website interface for Messenger. Moreover, they created and released its new lighter version "Facebook Messenger Lite" in October 2016. After a year, they improved the messaging app and brought a newly built home screen with tabs, and content categorization and interactive media.
Facebook Messenger Features
With its leading innovation in technology and industry, there is no doubt that it's widely used in the business market. So, here are the latest features that you should never miss.
1. Sign up without a Facebook account
Android users can sign up with Messenger without a present Facebook account. It only requires a name and phone number to enter.
2. Direct Messaging
Users can freely message others without being known as friends, as long as those people are existing in the user's contact list.
3. Chat Heads
Chat heads are round displayed icons wherein the contact's profile photo becomes visible on screen without interfering the usage of other apps.
4. Money Transfer
In the US, UK, and France, users can send money to their friends. Later on, it expanded to various group payments.
5. Calls
Users can engage in voice calls or video calls. As for the video calls, they can have single, or group voice calls depending on their choice. In addition, video chat is accompanied with extra features such as the video filters and animated reactions. Besides, they can also capture screenshots and live filters with changing colors or lightings on their feeds.
6. Location Sharing
The Location Sharing features gives the users an insight to point out any location with a presented map location, whether they are there or not in that particular place. Later on, users can have access to live location sharing wherein they can share their location to their group or a single friend for an hour at a time.
7. Business Interaction
Businesses can interact through Messenger. The feature includes track purchasing, notification receiving, and personal conversation with respective customer service representatives.
8. Third-party App Integration
Users have the ability to unfasten compatible third-party integrated apps within Messenger. Such examples are movie ticketing services and GIF generators that you can share with other pre-existing participants.
9. Transportation requests
In the US, users can directly request and hire a car with its Uber feature from Messenger.
10. SMS Support
Messenger has moved instant messaging to the next level with its extensive feature to allow SMS texting support. It enables typical text messages to direct in the said app.
11. Multiple Accounts
Facebook has added multiple accounts in Messenger.
12. Bot Platform
An API built technological bot was built and released to the public for it could interact to its users. Moreover, it can participate and converse with group chats, it has several extensions such as games, book flights, and music playlists, and has a special QR code scanner for brands.
13. M Assistant
M is an artificial intelligence virtual assistant that has the capability to automatically finish and accomplish tasks for users. This includes item purchasing, gift delivering, and travel arranging.
14. Home Messages Panel
A home button panel was released for creating a central location for sending and receiving messages. This also features a "Favorites" section for each user's most recent messages and communication.
15. Secret conversations
Users can have an end-to-end encrypted message data through a messenger feature called "Secret Conversations." Users can have an end-to-end encrypted message data through a messenger feature called "Secret Conversations."
16. Instant Games
It allows users to play games in Messenger like Pac Man and EverWing.
17. Messenger Day (MyDay)
This feature enables users to share photos and videos with friends, which automatically disappears after 24 hours, which is similar to Snapchat.
18. Reactions and Mentions
This lets users make a reaction through tapping an emoji and making mentions through typing @ in a group chat to mention a specific person.
19. Augmented Reality Effects
Users can add 3D effects on their photos and videos.
20. AI Chatbots
This allows messenger bots after accessing a 2-step verification process.
What is a Facebook Messenger Bot?
As we discussed earlier, Facebook Messenger and its current features, we come to reach the extent of using a special feature that can nurture your growing business – a free Facebook bot.
A Facebook Messenger bot is an automated technology feature on Facebook Messenger. This only proves that there are some bots who exchange conversations with 1.3 billion people Facebook Messenger users every month.
Over and above that, Facebook has announced that there are 300,000 active Messenger bots as per announced in the 2018 FB Conference. So, if more people are on Facebook, then this means having this kind of bot can scale up potential business and marketing strategies.
Why Businesses Should Use a Facebook Messenger Bot
Business conglomerates are mostly using this new hybrid technology for their effectivity, growth, and success. But, why do you think these firms should use such Messenger bots? So, here are the two main advantages that can lead you to your optimal goal.
1. There is a low hurdle to pass through for the user and its target audience
Of all the apps available, Facebook Messenger is the 3rd most used in the world. Up to 68% of all app users use Facebook Messenger. Additionally, this app is not just for group chats among family and friends. In fact, a Nielsen survey showed that people consider messaging as the 2nd best way to talk with a business. Also, people are exchanging more than 2 billion messages with businesses monthly using Facebook Messenger. Now compare this with the rest of the mobile application market, where 71% of app users delete an application in a span of 90 days.
So, if you want to have excellent communication with your customers, creating a Facebook Messenger chatbot is less expensive than building a mobile application.
2. The competition is not that fierce, yet
Yes, Facebook already has 6 million advertisers. However, there are only over 300,000 chatbots in the market. It means there's no fierce competition yet.
Additionally, the CTR (click-through rates) of email marketing (3.1% on average) hasn't improved in years, and just 30% of marketing emails are opened. Moreover, chatbots can also help you to bypass inbox competition as well.
So that's the main context. Let's now proceed in breaking down how messenger chatbots can help you:
1. Directly reach your audience
Headliner Labs found out that people are 3.5x more likely to read a Facebook message than that of a marketing email. Additionally, since users can respond by means of a CTA button, it means that they don't need to type. Therefore, they are more likely to move further to your marketing funnel.
Moreover, the Facebook messenger also has sponsored ads that can be sent to anyone who previously interacted with your page. This, therefore, means that you already have a list of subscribers. You can use these ads together with your chatbot in targeting high-intent customers.
2. Save money and time on customer care
Every customer expects 24/7 availability, but they really hate waiting for a long time. In addition, they also tend to ask the same questions again and again.
So, if you spend a lot of time to check your return policy, book appointments, or help people track deliveries, automation will be a great help. Focus on tasks that chatbots can't do. Moreover, with a free facebook bot, you never have to pay for medical bills, as chatbots wont' catch any illnesses.
3. Identify quality leads
As your chatbot greets potential clients, it can ask basic questions, identify their needs, and direct quality leads immediately to your human team.
4. Handling e-commerce transactions
With the correct script, chatbots can do sales task as well. Also, because everything happens without the need to leave the comfort of Messenger, drop-off rates are significantly lower than that of a traditional ad-to-webpage method.
Moreover, conversational commerce features personalized upselling because chatbots can make suggestions.
5. Customer Re-engagement
Chatbots are able to retain information. This will then enable you to use that information to go an extra mile.
Instead of paying for loads of advertising, the Messenger chatbot could reach-out personally. Chatbot offers relevant content at the right time. They can remind customers about products sitting still in their cart, or that they sent something to someone this same time last year.
Facebook messenger is indeed promising, right? What's even better is that you can create and acquire your own free Facebook bot! Yes, you heard it right! Here at HeroBot, we offer tons of premade chatbot templates just waiting to be great assistance in your business. What's more, is that you can easily create one without the hassle of complicated coding. So, interested to start your chatbot venture? We are more than happy to help you! You may visit our website by clicking this link or contact us at +1 416 623 8882.