The Ultimate List of Must-Try Chatbot Application on the Net
Try to remember the last time that you've ordered a pizza over the internet. Are you sure you were talking to a real human? With the growing adaption of chatbots among marketers, we'll never really know, nowadays, there is a wide ocean of chatbot applications available on the internet. With the great entrance of chatbots…
Try to remember the last time that you've ordered a pizza over the internet. Are you sure you were talking to a real human? With the growing adaption of chatbots among marketers, we'll never really know, nowadays, there is a wide ocean of chatbot applications available on the internet.
With the great entrance of chatbots in the world of technology, the idea of artificial intelligence (AI) and its robotic appeal to people surprisingly died out. Chatbots are now dubbed as the "new apps" still because of their amazing contributions in making lives more convenient.
But since apps were already mentioned, we'll first head-on in knowing what chatbot applications really are, and why you should start using them.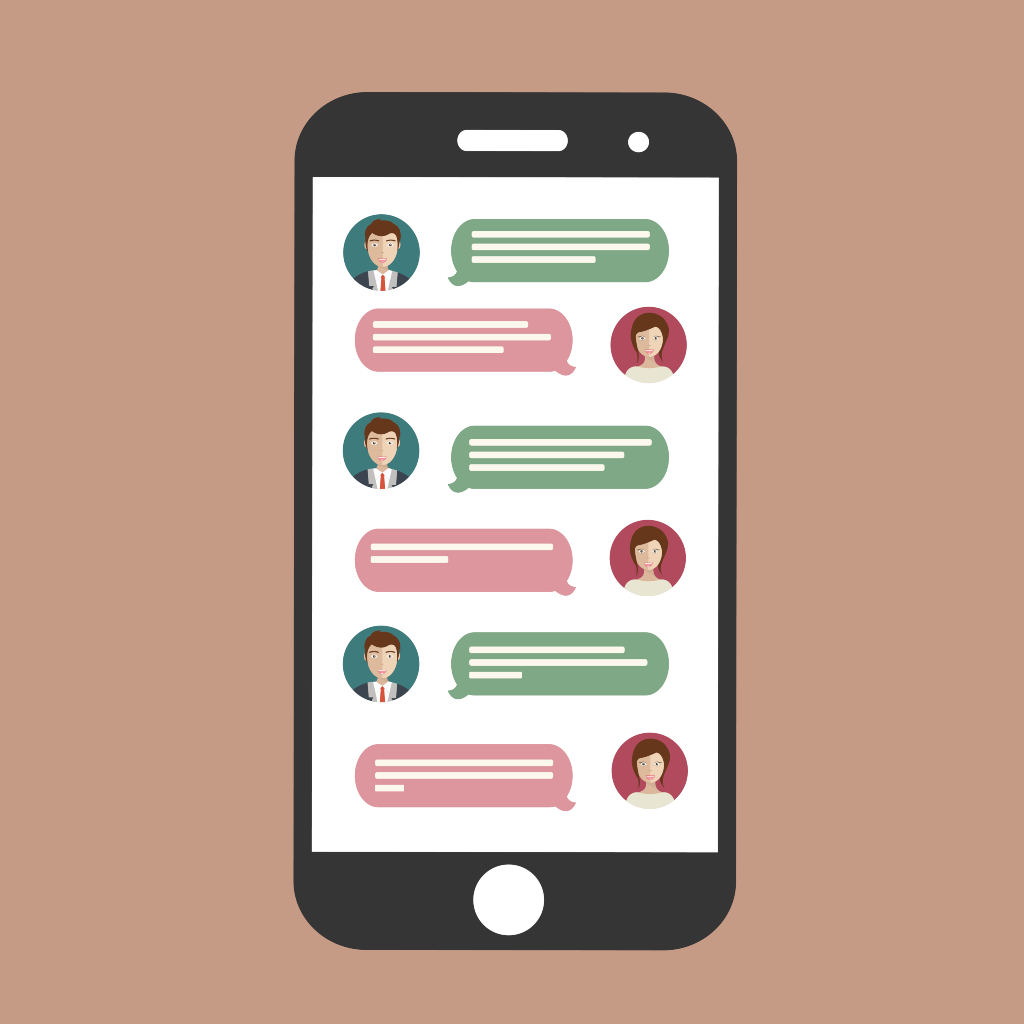 Chatbot application – what is it?
Well, these chatbot apps are defined as tools which use human-mimicking behavior, powered by Neuro-linguistic Programming (NLP) and Natural-Language Understanding (NLU), triggering and enabling app-to-human conversation.
Apparently, the only thing that separates these applications from the "regular" apps is their user interface. Also, the regular ones have a visual interface which is comprised of icons and buttons. Chatbot apps, on the other hand, have a chat interface wherein users literally chat with the application itself and operate it that way.
Types of chatbot application
Goal-Oriented (G-O) and Purpose-Oriented (P-O) are the two types of chatbot applications.
Goal Oriented Chatbots are open-ended, and they're there for a conversation. They will talk to you until you wish and don't have any immediately underlying motives behind their design. Purpose-Oriented Chatbots is a means to an end; they exist to make existing processes easier or better performed.
"Would chatbot apps do me any good?"
You would not even dare to ask if these apps would do any good to you since they can do things other software couldn't even dream of. So you can assure that they are not just computer programs. They can be your virtual romantic partner, your healthcare assistant, your life coach – you name it!
Let's get to the business!
While there were over a hundred thousand active bots, there is probably no easy way of telling which can be hailed as "the best of all chatbots." Yet, you can always explore some of the outstanding examples of AI bots and applications that are listed below. They might be created with different marketing tactics; still, they are all with the same goal of making our lives easier and even more interesting.
Mitsuku – Your New Chatbot Friend
There are really times when we just get bored but, unfortunately, got no one else to talk to. Worry no more because you have Mitsuku! This chatterbot application was created by Steve Worswick and is a two-time recipient of the legendary award of Leobner prize for being recognized as the most human-like AI bot. You can talk to "her" via Kik messenger, Telegram, and can also be accessed as a flash game online. It might not be the most useful chatbot app, but it will surely impress you with its amazing way of conversing to users.
Behold, as Mitsuku can understand the language you are using, can sense your mood and answer your questions like an 18-year old girl (which she claims as her age). Also, it uses supervised machine learning that cannot be corrupted with false statements since a human manager is verifying it. Indeed, wonderful!
Melody – Your Medical Chatbot Assistant
If you are tired of getting hold of your doctor's schedule, Melody might be the key. Also, it is an on-demand app launched by a Chinese search engine giant. It has the ability to connect its users with the local doctors, answering inquiries, and arranging appointments. With its simple conversational interface, you will not surely encounter difficulties in accessing it.
Moreover, Melody can also collect your information details, examine the symptoms you will be citing, and suggest possible diagnoses to help you decide whether you should see a doctor or not.
Hello Hipmunk – Your Travel Chatbot Buddy
Are you in search of a travel assistant? Well then, the chatbot application named Hello Hipmunk was created to effortlessly help you book flights and find hotels perfect for your trips. The reason for Hello Hipmunks' success is that it purposely targets the most laborious thing for travelers – the booking process. One thing is for sure, by using Hello Hipmunk, you can really save money and time as it also manages your calendar and emails for a much better travel experience!
Chip – Your Saving Chatbot Partner
Taking the whole finance management thing to a new level is this application called Chip. Also, it stands out from the other apps of the same nature as it functions to automatically remind you of the amount you will be spending, how much would your savings be and how much you could actually save. Interestingly enough, the messages it sends to the users are mostly informal and friendly, filled with emojis and GIF images.
Poncho – Your Weather Chatbot Companion
Having thoughts on whether to bring an umbrella or not? Poncho, a very entertaining cat chatbot, has always an answer! The application is very loved by its users because it sends out weather forecasts and alerts in the most humorous way possible. Poncho has a vibrant personality that uses stickers, GIFs, memes, and games to keep you engaged and entertained. This can be accessed via Facebook Messenger, Viber, Kick, and Slack. Certainly, a must-try!
Meekan – Your Personal Chatbot Secretary
If you are getting headaches of scheduling your appointments, Meekan got your back! This chatbot serves 28,000 happy users, and this chatbot application may already be available with your Slack, Hipchat, or Microsoft account. Moreover, Meekan possesses the capability of reminding you for your upcoming dates, meetings, or events. In setting reminders or meetings, typing "Meekan" and keying what you need is the only thing you will do and all will be set automatically!
Polly – Your Survey Chatbot Aide
Distributing hard copied surveys to thousands of customers is indeed a nuisance. Polly enters the scene with the offer of providing you a level of ease and interactivity that is not promoted in any typical survey tools and applications. It is readily accessible to Slack and Microsoft teams, which are mostly used in gathering employee data – from personal information to satisfaction questionnaires.
Fitmeal – Your Chatbot Nutritionist
Are you dreaming of becoming slimmer and healthier but cannot afford a nutritionist to help you? Downloading Fitmeal chatbot application might be the answer! Well, you have to know that nutritionists are not just for Hollywood celebrities! You can have your own by only accessing Fitmeal app in Messenger, Telegram, and in Slack. Also, this application works by tracking what you are eating. By only texting Fitmeal of what have you eaten for breakfast or lunch, it would immediately report your diet condition. It also suggest things you should do to keep your body on shape. Amazing, right?
H&M Chatbot – Your Personal Chatbot Stylist
Just so you know H&M had created their own chatbot that would solve your problem of taking much time on choosing what to wear for the day. It is available for KIK platform that guides you in deciding for the perfect outfit that is certainly fitted for hitting the runway! H&M chatbot asks for your style preferences then suggest which are best for you. You can immediately buy the set through the bot or save it to purchase later. Totally a new and exciting shopping experience!
CNN Chatbot – Your News Chatbot Reporter
If you are that person who had always been curious about what is happening on the world, then maybe you can try accessing CNN's chatbot to keep yourself updated. Now, you won't need to wait any longer for the news to be uploaded in websites because this chatbot will readily send you breaking news from all around the world. This bot remembers your news preferences, and suggest topics that might interest you.
Hellojoy – Your Mental Health Chatbot Support
You should care for your mental health just as Hellojoy cares for you! Aww! This mental health chatbot support uses AI and NLU to function and help those who are in need. Moreover, it offers services from clinical assessments, behavioral analysis, and imparts actionable insights. Also, it tracks sleep, exercise, and movement data in delivering much-personalized care. Another good thing about this chatbot application is that you can share the data you received from the bot with your local clinician. It works with your own timings, sending motivational messages weekly or even daily.
Conclusion
Chatbots are indeed the future of communication. As you can see from the list, chatbot application can transform to meet almost all of customers and industries' needs. Again, they might be of different marketing appeal, but they all have one thing in common: THEY ALL WANTED TO HELP YOU! So, the only thing you should be doing by now is to try them all and see how they can be of best help to you!
But if you are interested in creating your own that will add up on the most innovative chatbots listed, then you should definitely visit HeroBot and start building your very first amazing chatbot for free!