Meet Your Superior Bot Creator: HeroBot
More and more people are embracing the use of chatbots for a couple of years. And if you are to ask why to see it for yourself how they are giving enough power and confidence to most of our marketers. Apparently, these helpful "co-workers" are truly paving the way for efficient and faster-than-ever interactions. As…
More and more people are embracing the use of chatbots for a couple of years. And if you are to ask why to see it for yourself how they are giving enough power and confidence to most of our marketers. Apparently, these helpful "co-workers" are truly paving the way for efficient and faster-than-ever interactions. As technology continues to advance, so as our ability to create and customizing chatbots to become more user-friendly and yield the best results of all the marketing tactics. With the use of bot creator, everything will be easier.
Aside from being a program powered by Artificial Intelligence (AI), chatbots are also defined as automated messaging system that works to provide real-time transactions with its users. Meaning it is a service giving customers a chance to send messages or inquiries to businesses as if they are just talking to a friend. They can also be used to accomplish personal tasks, from getting updates, scheduling meetings, and even ordering a PIZZA – all is possible with chatbots!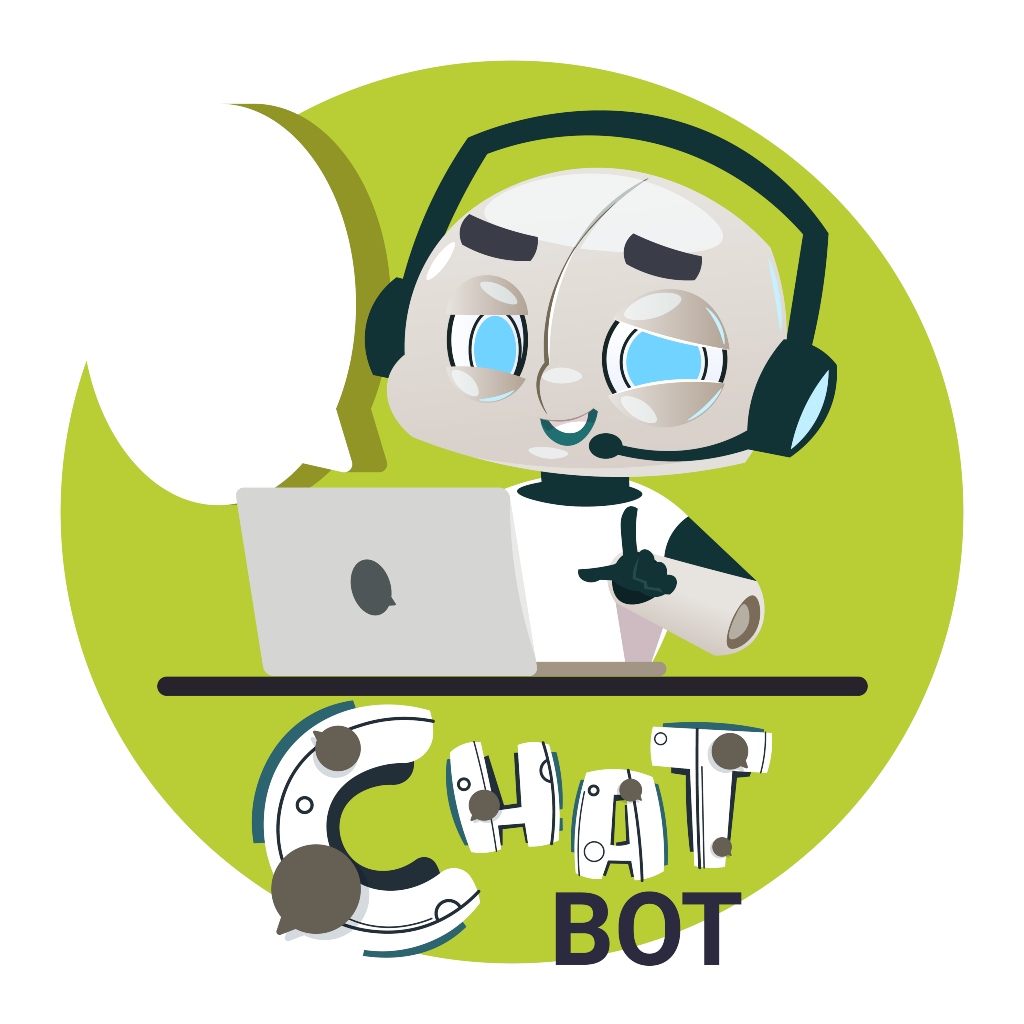 Interestingly enough, since chatbots are using Al, they are fetching languages and information from a user. This is also the reason why they have the potential to become more intelligent as they interact with more people. Thus, chatbots are more beneficial if you are knowledgeable of its capabilities and if you can find a bot creator that can make the perfect chatbot for your business.
The Edges of Having a Chatbot
A lot of statistics have already proved how chatbots used for businesses are growing rapidly. An example of this could be the study showing the number of chatbots docked on Facebook Messenger increasing from 30,000 in 2016 to over 100,000 as of this moment.
Several companies and industries have already turned and declared they have used chatbots to relay their marketing strategies effectively. So, it is wrong to say that chatbots are futile and hopeless of changing the world. However, some are still unaware of chatbots' capabilities. Thus, the following are some of your edges if in case you decided (you really should!) to create your first chatbot with bot creator:
1. You can save a lot!
When we say a lot, we do not just talk about saving lots of time if you own a chatbot. Apparently, creating a full-functioning chatbot through bot creator is much cheaper than hiring employees to accomplish varying tasks. Since chatbots automatically functions, they can help businesses handle many customers simultaneously and effortlessly. With chatbots as your "employes," you are not only saving your employee costs but also preventing your businesses from human miscalculations or errors.
2. You can increase your customer engagement
Keeping your customers engage in your brand is indeed essential. Apart from leads contribution made through social media, chatbots are said to transform transactions into something more creative and interactive.
3. You can track your business status and collect customers' insights
Chatbots can help you gain feedback from customers. These insights are also your way of knowing which product or services should be improved to generate more leads.
4. Your customer services can be recognized
With chatbots, you can provide great customer support 24/7. These chatbots can easily be programmed to answer simple questions in case the business owner is a way for other tasks. Thus, customers will not feel that they are ignored and will wait with the assurance their questions will be acknowledged after a while.
5. You can assist and manage global market
You might be a big company who is already catering to the audience internationally or a small business that are up to the worldwide business, behold as chatbots can assist you in attending with these big clients. Worry no more with multiple incoming requests because chatbots are living to help you.
You can imagine that the perks mentioned above were just roughly of all the reasons why should you certainly get yourself a chatbot. Now, it's time to understand how you can start creating one for your business.
HOW CAN I REALLY MAKE AN AWESOME CHATBOT WITH A BOT CREATOR?
This might be the question that you might encounter after knowing how excellent chatbots are. Well, the process of creating one might sound daunting, but it's totally doable.
You will need to decide first if you are to choose a basic chatbot that strictly follows commands and rules, or the other way around having fancy and advanced features.
Afterward, you need to examine what will be your chatbot's purpose and to which platform your chatbot should live on (Facebook Messenger, Slack, etc.). Lastly, you have to choose a tool or service can help you build one.
Yes, someone will be doing it for you, so it is vital that you choose not only the best but the most amazing bot creator in town – and thus, we are pertaining to HeroBot!
Getting to know more about bot creator and HeroBot
Bot creators or makers allow one to build an efficient and much-personalized chatbot. In this space and time, there are thousands of chatbot makers all over the internet. They all have the objective of crafting excellent chatbots which can make your business in the lead. Thus, people tend to be confused using bot creator, which can create an incomparable chatbot and present outstanding results.
HeroBot then enters the scene with an offer of bringing you the best platform to develop your first business chatbot. Hailed as the most complete messenger marketing platform, you can assure that your messenger marketing journey is in good hands. With is the very goal of helping your business grow, HeroBot is your way of gaining more customers as well as business contacts.
Whether you own a start-up or a long-established business, HeroBot got you covered. HeroBot already had helped 68, 854 happy and satisfied users and it's still counting. This also entails 49,000+ of leads generated and 500,000+ of contacts reached captured. It only proves more people are discovering the superpower strength of HeroBot which you should see for yourself.
HeroBot's Messenger Marketing Abilities
With HeroBot you can create Facebook Messenger bots, conversion funnels, and drip campaigns for marketing lead generation and support. Good thing, it is absolutely easy and free!
You can now automate your messenger marketing and minimize your efforts because HeroBot is doing your thing. With an open rate of 70-95%, a click-through of above 20%, and 3-5x of higher conversion rate, automated chatbots are really the future of digital marketing.
Social media scheduling, posting, tagging, commenting, discovering, or Hashtag searching, HeroBot makes it all possible for you. Rest assured that in no time, you will stay connected to your valued and future customers.
HeroBot can provide and help you upgrade Click-To-Messenger Ads that will capture instant leads and follow-up. Apparently, there were also available widgets and application integrations with first-rate tracking features.
HeroBot's Powers
Just like any other superhero, HeroBot possesses a different power set which helps this stand among the rest of bot creator. The following are just some of it:
The Power of Superb Chat Broadcasts
Sending information, updates, and promos can never be easier through the help of HeroBot. It can guarantee you an 85% open rate which is indeed a great start for your business.
The Power of Excellent Client Management
Having no employees, you can still assure that HeroBot can provide you excellent growth tools, detailed analytic reports, and user administration.
The Power of Automating Comment Responses
HeroBot's AI is responsible for replying, tagging, liking, and sending a private message automatically may it be in Instagram and Facebook comments.
The Power of Overriding Live chat
Good thing, HeroBot has this one great feature that allows users to immediately override their messenger bots when needed. Thus, giving one the power to provide seamless transactions with customers and contacts.
The Power of Integrating Brilliant Quizzes
HeroBot helps you formulate outstanding contests and quizzes that are automatically integrated to your Facebook bot to effectively promote your business or products.
The Power of Multiple Audience Segmentation
HeroBot also allows users to segment audiences based on their interest or demographic factors. Therefore, this will help them to disintegrate and qualify audiences based on how the user wants it.
The Power of Fantastic Quality Leads Notifications
With the help of HeroBot, you can now receive alerts for each leads captured with your messenger bot. Alerts can be received through SMS, Slack, email, and other customized apps.
The Power of Exceptional Bot Templates
Herobot has a lot of pre-made templates available to use in just one click. You can also customize it based on your business requirements.
The list goes on with the powers HereBot can provide you. HeroBot is upgrading and developing their services periodically to achieve nothing but total customer satisfaction. Expect a 400% increase in leads, 97% reduced marketing cost and 154% increased engagement with no additional cost once you start subscribing to HeroBot. This is the best bot creator to powerup your business.
Want to hear more of HeroBot's capabilities? Visit HeroBot's website now and bring forth supremacy in your business. Breakthrough from the dark power of poor marketing and weak leads generation. Come in the light with HeroBot's chatbots and together, we'll rule the business world!