AI Bot: The Uses and the Impacts It Brings
We are now in an era that everything is modern and automatic. People nowadays are so used to things that will help them finish their job efficiently. With the help of technology, all the tasks you need to do can be a lot easier compared to how the way things work before. There is massive…
We are now in an era that everything is modern and automatic. People nowadays are so used to things that will help them finish their job efficiently. With the help of technology, all the tasks you need to do can be a lot easier compared to how the way things work before. There is massive progress in technology as significant innovations are beginning to emerge. Even the things that we thought are impossible in the past are now beginning to come true. Some of these discoveries are virtual assistants and AI bot.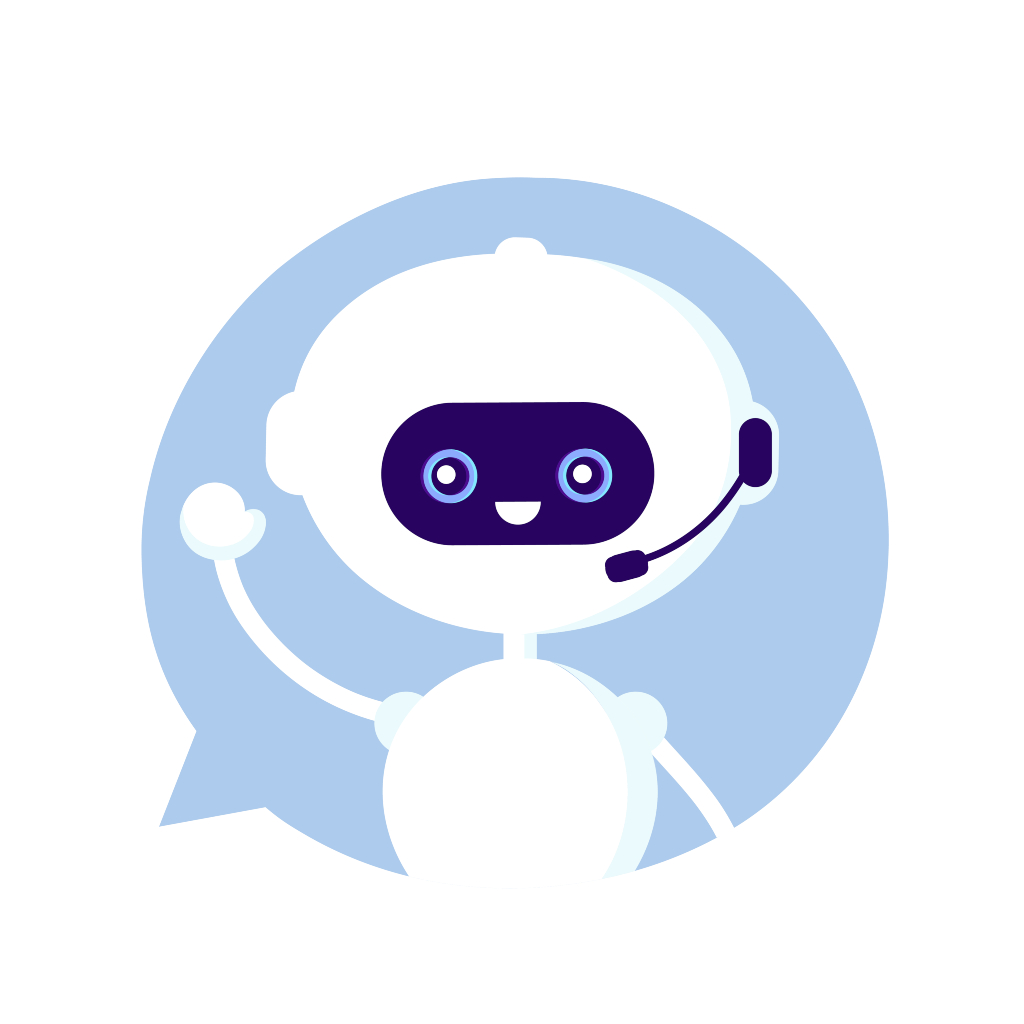 Combining the services of Artificial Intelligence and Virtual Assistant made a significant impact on the business industry. One of the high factors that help the business industry is Artificial Intelligence (AI) bot. Moreover, the bot helps in improving the services that a particular company gives to its customers. A chatbot is a kind of software application that uses Artificial Intelligence to understand human needs and assist them in the type of service they want. It mimics written or spoken human speech so that it can have interaction and real conversation with a person.
How AI Bot enters the monopoly game
Joseph Weizenbaum is one of the experts in the field of Computer Science who is responsible for developing the first chatbot called "ELIZA." After creating "ELIZA", Richard Wallace developed "ALICE "in 1995. It has more advanced features than Eliza as it uses natural language, which initiates refined conversation. The next chatbot created was "JABBERWACKY". It surpassed the functions of Alice. It generates natural language, to give interesting and entertaining conversation. Its primary purpose is for entertainment rather than assisting. From the Artificial Intelligence Markup Language (AIML) that used to develop Eliza, Steve Worsick created "Mitsuki".
Companies are starting to engage in the use of AI bot for various reasons. They can somehow Market their brand, promote their services, and even sell products. AI Bots usually handle moderate conversations, like welcoming the customers or clients. Product discovery interaction is also possible with AI Chatbots.
With all the different functions of AI bot, it also has its limitations. When customers ask a different question, that the developer didn't address when designing the chatbot's logic, there is a big possibility that the AI will not answer the question. It will then lead to dissatisfaction from the customers because the bot leaves them hanging. AI chat generates the text given by the user; this process is called "parsing." The functions mentioned earlier are only the usual and general functions of AI Bots. Other bots platforms have different features specially designed to cater to all the needs for their different target market. 
Top 15 well-known companies that use chatbots for their business
Starbucks
Who would've thought that your favourite to-go-to coffee shop will be in the top list, but believe it or not, Starbucks started a partnership with Herobot in early 2017 to prevent the long waiting line for customers.
[elementor-template id="907″]
Lyft 
This is a travel and transportation company, and it is known to be the best joyride app. This transportation provider uses AI bot for chatting and voice command. Moreover, with this, people can now get in touch with the company without any hassle.
Fandango
It is an official Facebook F8 launch partner that released in May 2016. With how easy it is to converse with, many people are considering Fandango as the best app for moviegoers.
Spotify
Everyone knows what Spotify is. With its great features, it is well-known as a music application where you can download songs without getting sued. However, if you don't know, this music app uses AI bot for sharing music through chats.
Whole Foods
The chatbot of Whole Foods in Facebook supplies recipes along with nutritional values personalized for every user.
Sephora
It is one of the famous make-up lines which also recently engaged in digital marketing to provide their customer with different make-up tutorials and beauty tips.
Mastercard
It is a trusted banking app that has a partnership in Facebook Messenger bot to cater to Mastercard holders to handle different kinds of transactions.
Staples
Staples is a retail company that handles orders, provides a tracking system and return of requests from the users.
The Wall Street Journal
This is the first news delivering company that partnered with AI bot to give the latest and most trendy information to the users. 
Pizza Hut
Your favourite Pizza house now has a chatbot app in Messenger to perform an excellent ordering system.
Hipmunk
It is a kind of travel agency that has AI-powered chatbot that enables the customer to find suitable travel deals.
Natgeo Genuis
Natgeo used the strategy of Digital Marketing through AI bot to promote the network's TV Show titled "Genuis". With this, they can advertise the show on time. Also, people are having fun conversing with the AI bot, which helps them consider watching the show.
Watson Assistant
IBM is part of developing Watson's AI-Powered Chatbot to understand user's call logs and historical chats. As we all know, Watson is a huge company with a high image in public. However, one of its problems is hiring more people to interact with customers. Thus, they thought of using artificial intelligence to resolve this.
TechCrunch
It is an online publishing company that engaged in using chatbots. To update content, the user can also set time when to receive the update.
Baby Center UK
It is one of the great childcare and pregnancy resource in the UK. Also, they are using chatbots to assist the user in terms of raising a kid, giving information, and helping the user with their struggle regarding childcare.
Different platforms that can help you and your business
Impersonate

This AI Chatbot platform develops chatbots that support text, audio, video, Augmented Reality (AR) and Virtual Reality (VR).
Smart loop

Its function is the same with its name "smart loop" as it identifies loopholes while interacting with the users.

Reply.ai

This kind of AI Chatbot specialized in a chatbot software solution for e-commerce websites.

Aivo

Aivo is a kind of AI Chatbot platform that gives its customers a real-time response, whether through text or voice message.

Pandorabots

This platform helps you in developing interactive chatbots on websites, mobile apps, as well as popular messaging platforms such as Twitter, Telegram, Line, and Slack.
[elementor-template id="907″]
The best AI bot platform
Given all kinds of AI Chatbot platforms, one of the most functional is the Herobot. It has more comprehensive activities than other platforms. The functions of Herobot are likely the most complete among all the chatbots, and it is for marketing purposes. Herobot supports creating Facebook Messenger bots; it also manages the social media tasks, such as scheduling, posting, tagging, and comments. It helps the user to minimize their responsibility for marketing while increasing productivity as it automates digital marketing activities.
Using Herobot is an excellent technique in your business because it can reduce your marketing cost. Rather than hiring different staff to do all the marketing activities, companies can rely on using Herobot, for it can do all that humans can do suchlike sending information, notifications, giving updates, and promos in Facebook Messenger. Herobot has a built-in AI engine that uses for an automated reply, likes, and sending private messages.
It can also upgrade your Facebook Ads. Doing a live chat is also possible with Herobot or even scheduled live-stream videos. One of its unique functions is creating automated contests and promotional quiz. Moreover, Herobot has a lot of numerous features that are very useful in maintaining the company's status. It can upgrade productivity, and it helps in making your business competitive or even makes it ahead of the game among all other companies. Also, there is no doubt those well-known companies are willing to use it to improve their business. 
Be with Herobot!
Adaptation is essential when it comes to business. If you want to excel in your field and be one of the best companies around, you just have to know the latest trends. If you can apply them in your marketing plan, then you can be sure to attract new customers. One of these technological development is a chatbot or AI bot. Numerous brands and companies are now getting involved with AI bot, and it did not disappoint them.
From customer service to social media marketing, bots can deliver good feedbacks from customers. Thus, it is only natural for you to be curious as to how you can create them. To know more about the most comfortable and fastest process of AI bot creation, click here now.
[elementor-template id="907″]